Spotlight on the 2023 SBA Finalists: Fleur de Cuisine
Join us in congratulating the finalists for the 29th Annual Loudoun Small Business Awards! Fleur de Cuisine is a finalist in the Superior Service Business of the Year. Get your tickets for the big event before they're sold out, Friday, November 10, 2023. Event Details Here
Tell us the story of your business and how it's evolved. 
Fleur De Cuisine started with me as a mother destined to survive after a bout of domestic violence.  I was left with nothing and needed to feed my family. It was God who embraced my determination and as long as I remained humbled, he continued to bless our efforts.
What are you most proud of when it comes to your team? 
I am proud that we are a family.  We are a family that stands together to give to other families and other individuals in our community.
In what ways do you give back to the Loudoun community? 
Fleur De Cuisine was a recipient of the community.  As a result, we remember this and we give back to the community that helped us become who we are today.  This includes feeding our teachers, giving back to LAWS and Loudoun Cares.  This includes feeding the young entrepreneurs, law enforcement, girl scout troops and Loudoun County Students.  We donate to our local shelters and we take pride in allowing our business to be a host that supports other small businesses.  With every purchase from Fleur De Cuisine you support other small businesses.
What would it mean to you and your business to win a Small Business Award? 
We started our business with nothing.  We received and were embraced by the community.  It was our hunger to feed our family and our faith that kept us focused.  Receiving the Small Business Award is our hope becoming reality and the sacrifice that we made was worth the effort.
Who is the one person that has influenced you the most in your career? 
For me, it was my daughter and for my daughter it was me.  When you have nothing, all you have is determination to feed your family.  My children made me eager to survive.
What did you want to be when you grew up as a child? 
All I knew was food.  So food is my love and my life.  A Chef.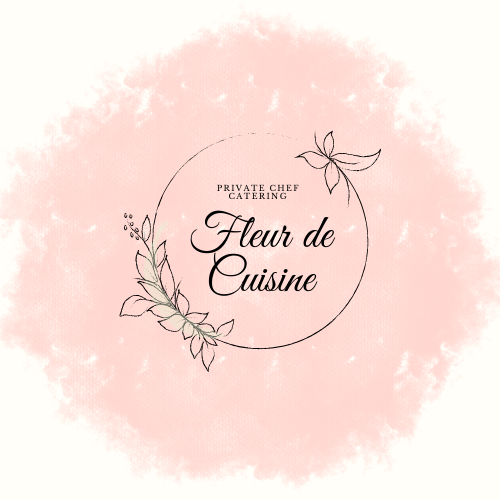 If you're not in the office, where can we find you/what is another passion you have? 
When I am not in the office I am at home on my rocking chair with my children.  We believe in family and we embrace the down time with each other.
How do you see your business evolving in the next 5 years? 
I plan to be a pillar in the community and the premier catering company in Virginia.
Check out the Fleur de Cusine website and view all SBA 2023 Finalists and Event Details Here