How Can New Working Mothers Feel Immediate Work-Life Balance?
Thank you to Jennifer Brady of the Loudoun County Health Department for this informative blog post.
For more information on the Health & Wellness Business Initiative through the Loudoun Chamber, click here.
Over the summer, the Loudoun County Health Department wrote a post for the Chamber Insider outlining the benefits to businesses for implementing a comprehensive Lactation Support Program (LSP). Businesses can see a 3:1 return on investment after implementing an LSP, including lower health care costs, lower absenteeism rates and higher retention of their trained workforce. Women are more likely to return to their positions when they work for a company who supports their efforts to breastfeed their babies.
While we previously focused on detailing the financial incentives for businesses to adopt these policies, we would now like to bring attention to the quality of life improvements for women whose lives are impacted by the policy changes. While, return on investment for businesses is easy to measure, the benefits to working mothers are practically incalculable, better expressed through stories shared by the women whose lives the new policies have touched rather than numbers.
Several months after the Loudoun County Government implemented their Lactation Support Program and created a permanent Nursing Mom's Lounge for employees to use to express breastmilk, the impact of the program for working mothers is already being felt. We interviewed two employees who have benefitted from the new policy and have utilized the new, private, breastfeeding room.
Laura Murphy, a Loudoun County employee and attendee at the Nursing Mom's Lounge ribbon cutting ceremony had this to say:
"The nursing mother's room and the County's lactation support policies are so important to new moms in the County government family. Breastfeeding is so important for babies, but is also beneficial to mothers as well – the health benefits as well as the emotional benefits for both mother and baby have been well documented. While many people know about the benefits of breastfeeding, so many new moms discontinue after returning to work – it can be very discouraging to return to work and wonder how you will be able to continue your routine, especially when feel like you don't have a private space in which to do so. Prior to the opening of the mother's room, I was pumping in vacant cubes with a blanket stapled across the opening, hoping that no one would walk buy who was taller than the wall!
Having a dedicated, private, and comfortable place to pump AND a supportive environment has been invaluable to me as a second time nursing mom. Without the space and the support of County Administration and Human Resources, I'm certain I would have needed to switch to formula many months ago, despite my personal goal to nurse until my son's first birthday. The quiet, reflective and calm mother's room is ideal for ensuring that every new mom at the County has a chance to provide their baby with breastmilk if they choose and I'm so appreciative to the County for being at the forefront of supporting nursing mothers in the Commonwealth of Virginia."
Laura touches on a key challenge for breastfeeding mothers who return to work. Without policies and systems in place to support their choices, many women are often unable to reach their breastfeeding goals. The American Academy of Pediatrics (AAP) recommends that babies are exclusively breastfed for the first 6 months of life with continued breastfeeding with complementary foods for at least 1 year. With women generally returning to work when their babies are around two to three months old, meeting the AAP recommendations for exclusivity is a challenge in even the most breastfeeding-friendly environments. As Laura points out, many women are aware of the benefits and the recommendations for breastfeeding, however, they simply discontinue because it becomes too difficult to express milk at a workplace that does not have a lactation support program in place.
Another working mom, Deborah Miller, and her baby have benefitted from Loudoun County Government's policy as well and she shared this quote with us, "It goes beyond words, how much peace the Lactation Room has brought me over the last 2 months. It's comfort and convenience have allowed me to return to work and continue the breastfeeding of my daughter through pumping in a safe and encouraging environment. It is a very challenging time being a new mother. Having an employer who understands and works towards helping you make work-life balance a little bit easier is a true blessing."
The aim of all workplace wellness programs is to help employees achieve their personal goals for work-life balance and healthy living. With all of the research on the benefits of breastfeeding to babies and mothers, breastfeeding support should be included as part of human resource policies and programs. Lactation Support Programs can make many more stories just like Laura and Deborah, wonderful examples of how employers can help create a positive work-life balance for new mothers – a win-win-win for businesses, mothers and families.
Written by Jennifer Brady, Loudoun County Health Department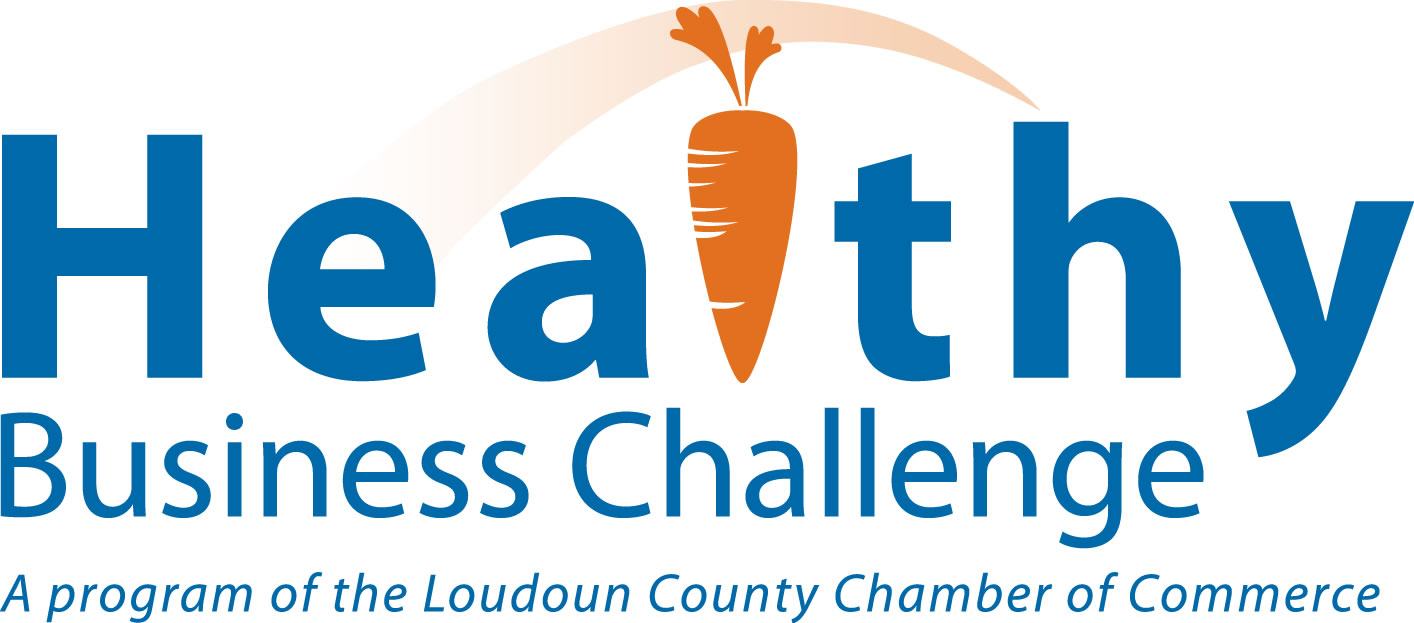 The Chamber's Health & Wellness Committee is a dedicated group of local professionals with a passion for wellness! We spearhead the Annual Healthy Business Challenge and equip chamber members with important health-related information and valuable wellness resources. Our goal is to engage employers, convey the importance of wellness in the workplace, and cultivate a thriving, healthy community. Come see what we're all about. Learn More