Driving Towards Net Zero in Virginia
Virginia has made significant steps to reduce its carbon footprint and reach "net zero" carbon emissions by 2050. This includes the adoption of the Virginia Clean Economy Act and joining the Regional Greenhouse Gas Initiative, a multi-state market-based carbon dioxide emissions cap-and-trade program for the power sector. Additionally, since Northern Virginia is often a "non-attainment zone" for ozone, Loudoun County's Data Center industry, which contributes over $400 million to the local tax base, will be crucial partners in improving regional air quality.
To help Loudoun's business community better understand these new standards and the costs and benefits they will impose, the Loudoun Chamber has assembled a group of industry experts to address the drive toward a Net Zero Future. These panels also will discuss how the state will balance these goals while remaining a top destination for private investment.
Panel Discussions #1
What does Virginia Clean Economy Act and RGGI mean for providers, customers, and the Commonwealth today, tomorrow, and in the future?
Moderator: Preston Bryant, McGuireWoods Consulting
Panel Discussion #2
Virginia's access to affordable energy has allowed the industry to prosper in Virginia. As regulations change towards energy creation and usage, how will the industry evolve and how will the commonwealth continue to attract this important industry?
Moderator: Buddy Rizer, Director, Loudoun County Department of Economic Development

Moderators
Preston Bryant
McGuireWoods Consulting
Buddy Rizer
Director, Loudoun County Department of Economic Development
Signature Series Sponsor
Advocate Sponsors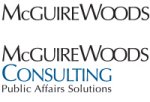 Enterprise Sponsors
Community Foundation for Loudoun and Northern Fauquier Counties
Dominion Energy
Janelia Research Campus
Sandy Spring Bank
Telos
The George Washington University Science & Technology Campus
Media Sponsor

Business Partner
Economic Development Authority of Loudoun County Virginia
Community Partner
Loudoun County Department of Economic Development