Mission
The Loudoun Chamber's Public Policy Committee is where the Loudoun business agenda is built and implemented. As a member of this committee, you have a voice and a role in shaping the Chamber's pro-business, pre-quality of life public policy agenda while working alongside many Loudoun's most committed business and community leaders.
All members of the Loudoun Chamber are welcome and invited to join the Public Policy Committee, which meets the 1st Tuesday of every month.
PolicyMaker Series       Sign-Up for Email Updates
Meeting Information
UPDATE: After serious consideration of the issues involving the Coronavirus pandemic facing our community and our nation, and after consultation with local public health and public safety officials, the Loudoun Chamber has decided to suspend public events and member-focused committee meetings- Thank you. Read More Here 
Committee Meetings will be held virtually at the time indicated below –  Committee members will receive a link, via email, from the Staff Liaison.  Guests are welcome – if you would like to participate  please contact the Staff Liaison to have the link sent to you.
Date: 1st Tuesday of each month
Time: 8:00 – 9:30 a.m.
Location: Guernsey Conference Room @ the Loudoun Chamber
19301 Winmeade Dr. Suite #210 Lansdowne, VA 20176 (Lansdowne Town Center)
To attend: All guests are welcome. Email the staff liaison to confirm the date and location for this month's meeting.
"Our membership provides unsurpassed value in helping the University advance our cause and build influential relationships in Loudoun County." 

–Sarah Gallagher, George Mason University
Signature Series Sponsor
Advocate Sponsors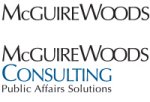 Enterprise Sponsors
Atlantic Union Bank
Community Foundation for Loudoun and Northern Fauquier Counties
Comstock
Dominion Energy
Janelia Research Campus
Sandy Spring Bank
Telos
The George Washington University, Virginia Science & Technology Center
Community Partner
Loudoun County Department of Economic Development
Business Partner
Economic Development Authority of Loudoun County Virginia