Mission
To engage young professionals in Loudoun and in the Chamber community, helping them gain experience through connections with community leaders and enriching the community through service.
*Recommended for professionals 39 years or younger.
Meeting Information
NOTE: Committee Meetings are held virtually.  If you would like more information about meetings or events, please contact the Staff Liaison.
Date: 1st Thursday of each month
Time: 4:00 – 5:00 p.m.
Location: Zoom Meeting
To attend: All guests are welcome. Email the staff liaison for more information.
Chair
Reid Frazier
Evolution Commercial Real Estate
Vice Chair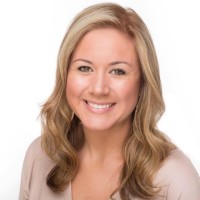 Kathleen Stakem
Kathleen Stakem Real Estate
Signature Series Sponsor

Platinum Series Sponsor

SIGNATURE SERIES SPONSOR
Exclusive, One Available, Investment of $2,500
• Logo recognition on all marketing materials
• Three-minute speaking opportunity at each event
• Company logo featured in post-event email sent to all attendees
• One team of two for Cornhole Tournament fundraiser
• Set of keepsake cornhole boards with logo
• Four tickets to each event
PLATINUM SPONSORS
Four Available, Investment of $2,000
• Logo recognition on all marketing materials
• Company logo featured in post-event email sent to all attendees
• Two tickets to each event
ANNUAL CHARITY CORNHOLE TOURNAMENT
SIGNATURE SPONSOR
Exclusive, One Available, Investment of $2,000
• Prominent logo on all marketing materials
• Company logo featured in post-event email sent to all attendees
• Two-minutes to speak during awards presentation
• One team of two for cornhole tournament
• Display table
TROPHY SPONSOR
Exclusive, One Available, Investment of $1,500
• Prominent logo on all marketing materials
• Logo on cornhole tournament winner trophy
• One team of two at cornhole tournament
• Set of keepsake cornhole boards with logo
• Display table at Charity Cornhole event
BOARD SPONSORS
Investment of $500
• Logo on all marketing materials
• One team of two for cornhole tournament
• Set of keepsake cornhole boards with logo
CORNHOLE TOURNAMENT TEAM: $100
• One team of two in cornhole tournament
• Name on event website