We will kickoff 2019 at this annual celebration, when Loudoun's top business and community leaders gather to celebrate the leadership of our 2018 Board Chair Mitch Sproul at the Annual Meeting & Community Leadership Awards.
The Loudoun Chamber also will welcome in our new leader, Lisa Kimball of The Arc of Loudoun, along with our entire Board of Directors at this inaugural event.
Now in its sixth year, the Community Leadership Awards honors members of the Loudoun business community that demonstrate exemplary community leadership in ways that positively impact the quality of life for the citizens of our County. The top honorees in the Community Leadership Awards' five categories will be able to grant $1,000 to the one nonprofit of their choice, thanks to the generosity of the Community Foundation for Loudoun and Northern Fauquier Counties.
2019 Finalists (view full press release)

Executive Leader of the Year

Chuck Kuhn, JK Moving Services
Edward Puccio, Inova Loudoun Hospital
Tony Stafford, Ford's Fish Shack
Cyndi Urbano, AlphaGraphics

Nonprofit Executive Leader

Paul Donohue, ECHO
Carol Jameson, Healthworks of Northern Virginia
Amy Marasco, The Nature Generation
Kim Tapper, A Place to Be

Young Professional Community Leader of the Year

Megan Imbert, Symantec Corporation
Bo Machayo, Office of the Chair, Loudoun County Board of Supervisors
Erin Rayner, Congresswoman Barbara Comstock
Colleen Shumaker, Paul Davis Restoration

Outstanding Community Leader of the Year (Large Business)

JK Moving Services
K2M
Merritt Companies
The National Conference Center

Outstanding Community Leader of the Year (Small Business)

AlphaGraphics
Insight into Action Therapy
Loudoun Now
37 Media & Marketing
Signature Sponsor
Platinum Sponsors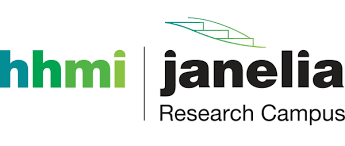 Gold Sponsors
Backflow Technology
Easterns Automotive Group
Integrus Holdings
MainStreet Bank
NOVEC
Wells Fargo
Photography By
Entertainment Sponsor
Floral Sponsor
Program Sponsor
Community Leadership Grant Provider
Community Foundation for Loudoun and Northern Fauquier Counties
Community Partner
Loudoun County Department of Economic Development
Business Partner
Economic Development Authority of Loudoun County Virginia
SIGNATURE SPONSOR Exclusive |  $6,000  (SOLD)
Opportunity to make five minutes of remarks from the podium on the subject of Community Leadership
Opportunity to announce the winner of the 2019 Community Leadership Awards in one category
Two reserved tables of 10 and one seat at the Chairman's Table
Logo recognition on all marketing materials
PLATINUM SPONSORS  | $3,000 
One still available
Opportunity to announce the winner of the 2019 Community Leadership Awards in one category
Logo recognition on marketing materials
Reserved table of 10 and one seat at the Chairman's Table
RECEPTION SPONSOR Exclusive  | $2,500
Logo recognition displayed at all bars
Logo recognition on all marketing materials
Reserved table of 10
DESSERT SPONSOR Exclusive  | $2,000  (SOLD)
Logo recognition displayed on dessert
Name recognition on all marketing materials
Reserved table of 10
GOLD SPONSORS  | $2,000
Company name listed on all marketing materials
Reserved table of 10
RESERVED TABLE of 10  |  M/$900   NM/$1300