The last two years has seen sweeping change across Virginia as, for the first time in decades, the House of Delegates, Senate, and Governor's Office all represents a single party. Many pieces of legislation that will directly affect their business passed quickly, such as an increase to minimum wage, while other more extreme bills, like the attempt to repeal Virginia's status as a Right – To – Work state were successfully defeated. Immediately following the fast-paced, pre-pandemic 2020 Session, the 2021 Session focused more on the critical needs of business and our workforce plays in creating healthy, stable, and prosperous communities for the citizens of the Commonwealth in the midst of the pandemic.
It's now more important than ever to actively engage with our local representatives in Richmond and ensure that the business case for every issue is being heard and that the impact of pro-business legislation is being seen. Join us for this unique take on a typical candidate forum as attendees will have the opportunity to engage the candidates directly in a series of small roundtable sessions focused on the Loudoun Chamber's 2021 Public Policy Priorities.
NOTE: The Loudoun Chamber Board of Directors has adopted a COVID-19 vaccine requirement in order to attend any in-person Chamber meetings or events. To read the full policy, click here.
Signature Series Sponsor
Spotlight Sponsor
Advocate Sponsors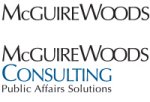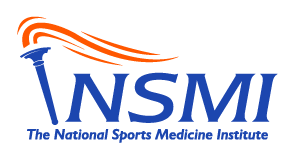 Enterprise Sponsors
Community Foundation for Loudoun and Northern Fauquier Counties
Dominion Energy
Sandy Spring Bank
Telos
The George Washington University Science & Technology Campus
Media Sponsor

Business Partner
Economic Development Authority of Loudoun County Virginia
Community Partner
Loudoun County Department of Economic Development
ADVOCATE SPONSORS
Premium, Investment of $6,000
Logo recognition on all marketing
Company logo featured in post-event email sent to all attendees with information and content about the event
Opportunity to be featured in a video marketing message promoting event
Reserved table of 10 at all PolicyMaker events (80 total tickets at both in-person and virtual events)
Four tickets to Annual Legislative Reception
ENTERPRISE SPONSORS
Premium, Investment of $3,500
Name recognition on all marketing
Reserved table of 10 at four PolicyMaker events of your choice (40 tickets at both in-person or virtual events)
Two tickets to Annual Legislative Reception
SIGNATURE SPONSOR
Exclusive, One Available, Investment of $16,000  SOLD
Logo recognition on all marketing
Opportunity to make opening remarks at each event
Company logo featured in post-event email sent to all attendees with information and content about the event
Opportunity to be featured in a video marketing message promoting events
Reserved table of 10 in a premium location at each of the PolicyMaker events (80 total tickets at both in-person and virtual events)
Four tickets to Annual Legislative Reception
SPOTLIGHT SPONSORS  SOLD
Exclusive Per Event, Investment of $2,000
Logo recognition on all marketing
Opportunity to introduce the speaker and discuss your business at this event Reserved table of 10 at chosen event (10 tickets at chosen event at both in-person and virtual events)
Four tickets to Annual Legislative Reception